Summer Choir 2013: Come Hear Us or Sing with Us!
This summer Women's Voices Chorus will host a month-long summer choir, culminating in a concert on Sunday, July 28, at 3 p.m. at United Church of Chapel Hill on Martin Luther King Jr. Blvd. Admission is free, but donations are welcome and will benefit the Arthritis Foundation. The Arthritis Foundation's mission is to improve lives through leadership in the prevention, control, and cure of arthritis and related diseases.
All sopranos and altos are welcome to join us, regardless of their relationship to WVC. Rehearsals will be on four Monday nights, July 1-22, from 7 to 9 p.m. at United Church of Chapel Hill. Dues for the summer choir will be $25. For additional details and a registration form, click here. Print the form, fill it out, and bring it with you to your first rehearsal. If you have any questions, please e-mail contact@womensvoiceschorus.org. We look forward to seeing you on July 1!
Adopt a Rubber Ducky to Benefit Women's Voices Chorus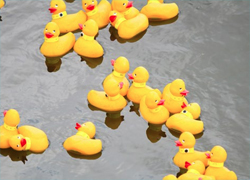 Want to help out Women's Voices Chorus? We're partnering with Chapel Hill Carrboro Sunrise Rotary Club in the 2013 Rubber Duck Race. The race is set for 11:00 AM on Saturday, June 1, at West Point on the Eno and you don't have to be present to win. Up to 5000 homeless rubber ducks will be adopted and entered in the race. Twenty of them will win a great prize for the person who adopted them!
The exciting prizes include an Apple iPad, $1000 American Express gift card, several hotel/inn getaway packages, a great golf package, a beach cottage stay, several $250 gift cards and a catered lobster/clam bake in your backyard. 20 ducks will win prizes for their owners.
Half of the money we raise will help Sunrise Rotary reach their annual goal of $30,000 for their local and global service projects, listed on the Adoption Certificate. The other half will go directly to Women's Voices' coffers to help us continue bringing great music to the Triangle area. As you know, our tuition does not even begin to pay for the cost of our music, concerts, commissions of music by women, etc. Adopting some ducks is one way you can help us achieve our goals.
$10 will buy you one duck. $50 will buy a Ducky Six Pack which is 6 ducks. $100 will buy a Ducky Dozen which is 13 ducks. A Ducky Flock is $250 and will result in you being represented by 35 rubber ducks. And $1000 will buy a Ducky Herd, 175 ducks in your name. Are you ready to adopt a ducky? If so, please visit our Facebook page and send a message or make a post to be connected with a member who can help you "buy" your ducks! (While you're there, don't forget to "Like" Women's Voices Chorus to receive our news and event updates in your Facebook feed!) You can also send an email to contact@womensvoiceschorus.org to adopt your duckies.
New website coming soon!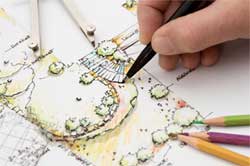 We're currently in the process of redesigning our website. Look for big changes and an amazing new style in this space soon!